Our crushed oyster shellis supplied as either 3" minus, 1" minus, 3/8"minus, and 1" clean.
3" minus is Ideal as a base layer for driveways prior to compaction when avoiding the use of a gravel sub-layer, or as mulch for garden beds when larger shell fragments are preferred.
1" minus is our most popular aggregate -  great for walkways, patios, driveways, courtyards and fire pits. 
3/8" is ideal on bocce courts for beginner to intermediate players, or on walkways and small French courtyards when finer shell fragments are preferred.
1" clean is best used as a mulch for veggie gardens or flower beds when seeking a clean finish and look.
If you would like a 2 lb sample of our 1" minus crushed oyster shell please click the 'Buy Now' button. $25+tax incl. shipping & handling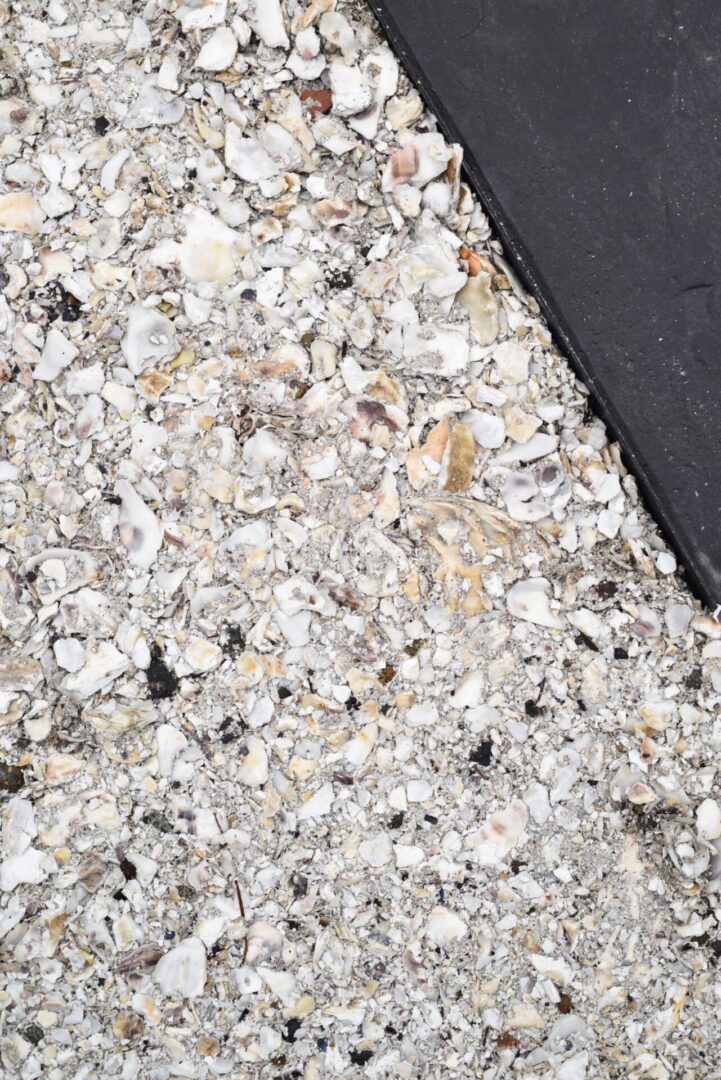 Application & Maintenance
Oyster shell, sun-bleached white in color, continues to breaks down over time making the ground cover more compact and level. One yard will cover approximately 100 square feet at 2-3" depth. 
When used on driveways, walkways, courtyards and patios we recommend a gravel base layer before the shell is installed. On application, the crushed oyster shell requires compaction allowing it to re-calcify making a hard, porous surface.
During and after compaction lightly spray the area with water.